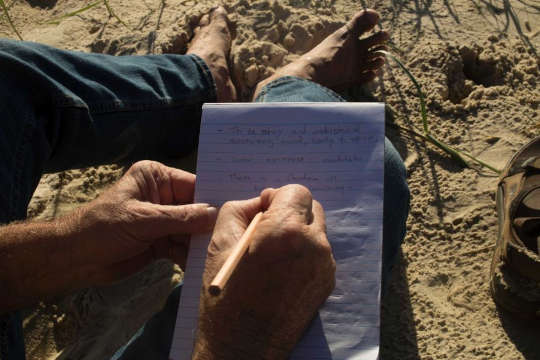 A testament to never giving up. An incredible story of a kid who left school at 14, dogged by the crushing assessment from teachers of being of the lower level of the dull range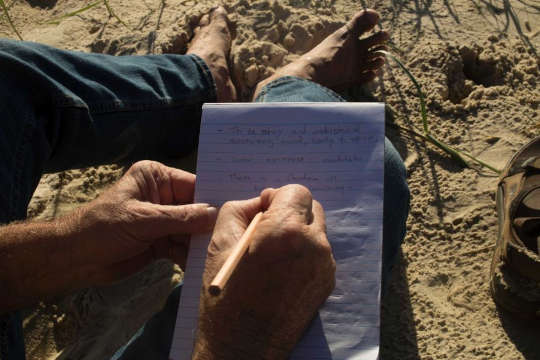 Just because others may have given up on you is no reason for you to give up on yourself.
When he left school at the age of 14, Gregory had already endured a violent upbringing and months in an orphanage. In addition, he was dogged by the crushing assessment of teachers that he was "functioning at the lower level of the dull range". It seemed all the dice were loaded against him.
At 35, struggling with a lifetime of trauma, he opted to escape into the wild with no desire to return to the society that had failed him so cruelly.
For much of his adult life, he was homeless, living in a forest near Byron Bay, Australia. In 1990, because he had completely become disillusioned with a society that had rejected him. he walked into a rainforest and became a hermit. Beetles, bats, worms and lizards — Gregory Smith ate just about anything to stay alive in the forest. There he went by the name of Will Power.
When he exited the forest after 10 years, he was on the brink of death and still haunted by his personal demons. However, he went on to eventually gain both his health and his will to live a normal life. He reclaimed his name and went on to earn a PhD in Sociology and teach in Social Sciences at Southern Cross University in Australia.
In 2018, Random House Australia published the Kindle version of Dr Gregory Peel Smith's memoir 'Out of the Forest'. This was followed in 2020 by the paperback version. His profoundly touching and uplifting memoir is his story -- at once a unique insight into how far off track a life can go and a powerful reminder that we can all find our way back.
Gregory is now heavily involved in advocating for the vulnerable and disadvantaged and continues to be the patron of a number of charity organizations while also consulting with several specialist services and agencies. But that's not all of the story.
And an incredible story it is -- a journey of redemption and a personal testament to never giving up..
That's their story of Gregory Smith. Now hear him in his own words.